Comfort
Full suspension:
All three wheels of the Milan are suspended with individual suspension struts. The low centre of gravity and the resulting stability make it possible to use very soft springs without running the risk of side sway. This results in a very comfortable ride and is also beneficial for the aerodynamics; due to the absorption of strong vibrations, the laminar airflow sticks better to the body than it would on a non-suspended or stiff suspended vehicle.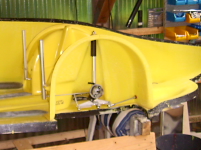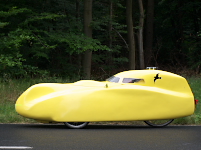 26" rear wheel
The 26" rear wheel further improves the ride compared to a 20" wheel. The bigger wheel doesn't "fall" as much into holes and creates less rolling resistance.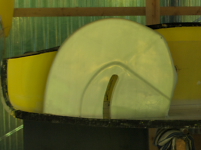 Steering:
The side stick steering provides good vehicle control and relaxed riding.
Entrance:
The big entry hatch makes it easy to get in and out of the Milan, without being disturbed by a central steering column.
Seat:
The seat extensively supports the rider's back, bottom and shoulder area, effectively preventing pressure marks and disturbed blood flow.